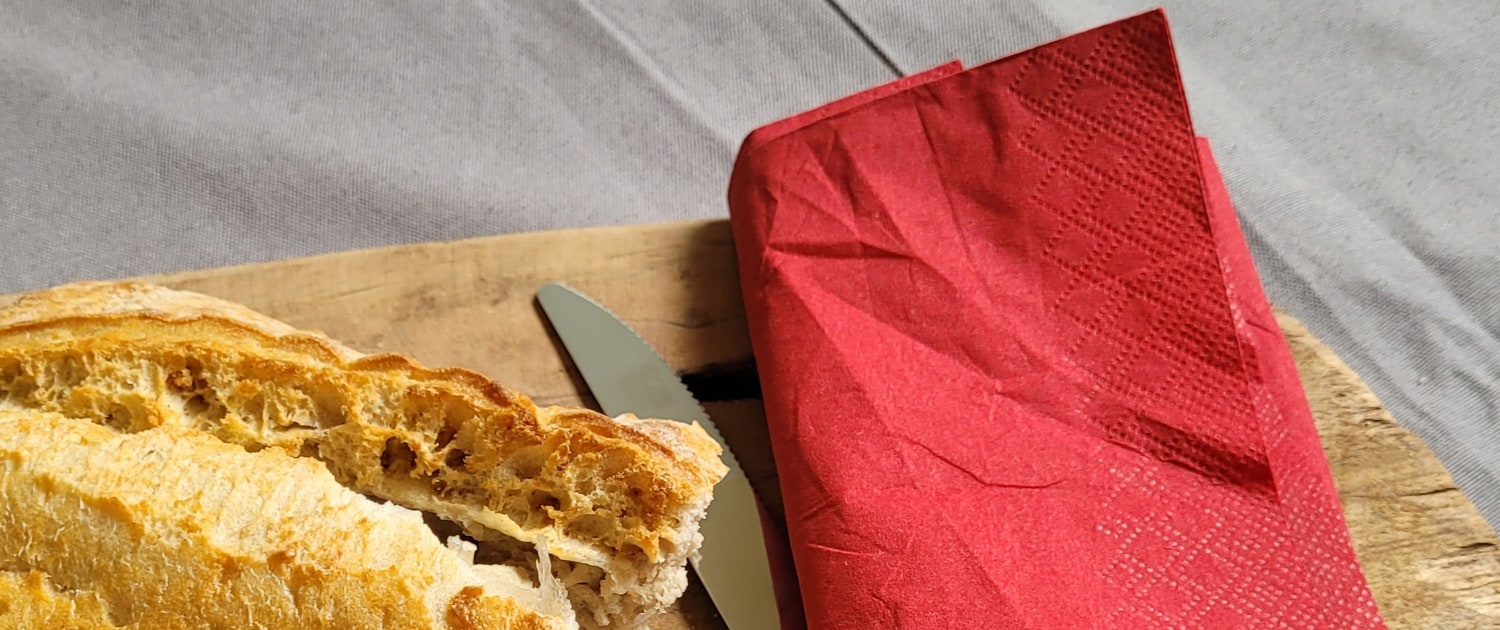 …why we are reinventing ourselves with the new company name.
The new CEO Karsten Beisert provides insights into the changed shareholder structure and the strategic orientation.
1. What does the new company name mean for the company?
As FASANA, we carry our history in the company logo (Est. 1919) and associate it with a long tissue papermaking tradition at the Stotzheim site. Regionally rooted, highly competent in the implementation of customer requirements as well as responsible in the use of resources, we are present as a partner of the trade with our napkin collections in Europe.
2. Does the company name FASANA create more identification with the employer among the employees?
So far, only a small part of our production has our logo. We have been the leading manufacturer of private label napkins for the consumer/at home market for decades. Food retail is our core business. More often, professional consumers such as innkeepers will find FASANA on bulk packs in the Away from Home market. We are very committed to our products regardless of packaging and live our commitment to quality and customer focus. After all, there is always FASANA with the end customer. The small reference is also found on private labels.
3. And keeeper…?
That was an intermediate step taken by the shareholders. Based on market overlaps and possible identical supply channels, it was decided after the acquisition by Mutares to combine the napkin and household products business. We are now a direct Mutares holding and, as usual, are operating successfully in our distribution and sales channels. With the new company name, we have a convincing presence and are engaged in "story telling" as is common in sales. FASANA remains.
4 So is the rebranding just a marketing measure?
FASANA is strategic. We have a "forward strategy FASANA napkins". With conviction and good reasons we say: "a napkin belongs to every meal". We want to and will work all relevant markets and offer suitable collections. To this end, we are rounding off our portfolio. In particular, the sustainable new "GRASS" and "COTTON-MIX" napkins as well as the comprehensive new "magic moments" series with beautiful motif napkins suitable for every taste bear the FASANA logo. With this we return to the roots of FASANA and at the same time to our absolute strengths. We express this in our mission "to turn ordinary into unique moments". This is how we – every single employee in his or her area in the company – manage to live our vision "To be the perfect companion for every meal".
https://fasana.de/wp-content/uploads/2022/07/fsa-news-thumb.jpg
600
600
FASANA News
https://fasana.de/wp-content/uploads/2022/06/fasana-logo.svg
FASANA News
2022-10-08 12:25:34
2022-10-08 12:25:34
FASANA – old and yet new